Meditation Workshops & Wellness Events South Florida

Sep
16
Sat
2017
Meditation Workshop : Awaken Your Chakras Boca Delray

@ Boca Raton, Florida
Sep 16 @ 10:30 AM – 12:30 PM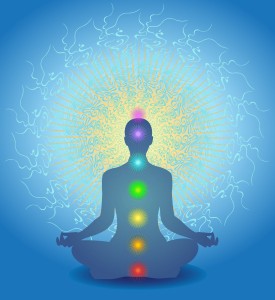 Meditation Workshop
ૐ Would You like to move energy blocks and feel more clarity, vitality, joy and flow? ૐ
Back by popular demand! Limited Space.
Your Chakras — vital energy centers connect you to the emotional and physical channels in your mind and body. When your Chakras are blocked, this affects your energy flow and ability to feel more joy. And when they are balanced, you experience more clarity, intuition, happiness and wellness so our spirit can shine. Through meditation, mindful breathing and a place of deep stillness, you can work to re-balance our Chakras or "wheels of light!"
In this meditation workshop, you'll release emotional and physical energy blocks, and enliven our spirit by re-harmonizing your energy flow in your body and mind.


ૐ Join Us & Awaken Your Chakras! ૐ
Learn About the 7 Main Chakras & How to Activate  through Meditation
Enjoy Healing Vibrational Sounds & Cleansing Breath Work
Experience Clearing, Re-Balancing & Energizing Through Chakra Meditation & Visualizations
Discover the Power of Chakra Balancing Aromatherapy & Vibrational Chocolate
For a delightful experience, wear comfortable clothing and refrain from wearing fragrance!
The Meditation Workshop is in Boca Raton, Delray Beach area located convenient drive from Deerfield Beach, Coconut Creek, Parkland, Deerfield Beach, Pompano Beach, Lighthouse Point, Miami, Aventura, Delray Beach, Boynton Beach, Lake Worth, Wellington and West Palm Beach,
Oct
7
Sat
2017
Meditation Class: Harness the Power of Thought, Vibration, Affirmation & Intention @ Boca Raton, FL

@ Boca Raton, Florida
Oct 7 @ 10:30 AM – 12:30 PM
Meditation Class / Playshop: Harness the Power of Thought, Vibration, Affirmation & Intention
Would you like to Discover how to Increase the Power of Manifestation through Raising Vibration of Your Thoughts & Visualizations? Would you like to meditate with like minded people?
Group meditation has been scientifically proven to raise your vibration!
In this Meditation Class / Playshop, you'll experience how to ACTIVATE vibration of Thoughts and Visualizations, to Increase the Power of Manifestation for creating abundance in all areas of our life – personal, professional and spiritual. These energetic tools paired with a daily meditation practice can help you to attract more love, prosperity, enhanced relationships and vibrant health. It also helps you to better align with your Life Path. You'll experience the differences between Affirmation & Intention setting.  
Join Us & Enliven Your Spirit!

Discover How to Increase the Power of Manifestation Through Thoughts & Imagery
Learn to Create Thoughts, Visualizations That Are Aligned with Your Life's Purpose
Practice Affirmation Process and Intention Setting
Magnify the Law of Attraction
Enjoy a Group Meditation

Q&A

Organic Tea After Class
The meditation class is Boca Raton. South Florida Chopra Meditation Programs, Meditation Classes and Meditation Workshops are offered in Boca Raton, Parkland, Coral Springs, Delray Beach, Boynton Beach, Pompano Beach, Deerfield Beach, Miami, Aventura, West Palm Beach, Wellington all South Florida and throughout the United States.
Oct
22
Sun
2017
Create a Shift™ Learn Deep Meditation Workshop Boca Raton

@ Boca Raton, Florida
Oct 22 @ 12:00 PM – 4:00 PM
Create A Shift: Learn Deep Meditation Workshop / Boca Raton
Stressed? Too much to do and not enough time? Trouble quieting your mind? Would you like to improve the quality of your life? At home? At work? Want to feel happier? And enhance your intuition and healing power?
Meditate Daily. Comfortably. More Deeply. Simplified. Less Effort. More Powerfully. Shift Your Consciousness.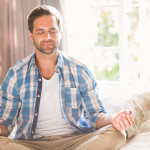 In this Step-by-Step, deep meditation workshop, YOU can learn to unlock your inner wisdom, healing power, boost performance and enjoy life more. Learn to Activate Your Inner Pharmacy, Inner Wisdom and Inner Genius.
Beginner or Experienced meditator? You can learn to have an effective, daily meditation practice or deepen your current practice.
Throughout the meditation workshop learn to:
Reduce Stress and Anxiety, Increase Inner Calm, Improve Sleep, Boost Your Immune System, Feel More Gratitude, Boost Your Brainpower and Energy Levels. 
Use Step-by-Step, daily practices, to create a deep, consistent, effective, meditation habit.
Get comfortable meditating deeply, easily on your own without an instructor or props.
Connect to YOUR INNER WISDOM. No equipment. No internet. No MP3 required.
Enjoy YOUR own journey with a deep personalized, practice that works for YOU!
Gain a strong foundation. Enjoy deeper meditation. Anywhere, anytime on your own.
Benefit from Interactive, Personalized Support, Coaching and tools from Michelle's her 25+ years of meditation and mindfulness experience adjusted to work for YOUR personal lifestyle. **See what people are saying… 
Format
Taught over 4 sessions in 8 weeks. Each week, YOUR experiences and YOUR questions, will change. So will adjustments to YOUR meditation practice. Week 1 will be very different than week 8. It's more convenient for me to cram it in during 1 weekend or a day but shifts don't happen overnight. They take time and adjustments.
Session 1 – Discover. Learn. Practice. Discover how to meditate and access YOUR OWN INNER WISDOM or go deeper within your meditation practice. Learn powerful meditation and mindfulness tools. Receive your personal mantra – a tool for deepening your practice. Practice the meditation within the group. Receive a Meditation workbook. Also learn how to practice on your own at home or work. (more)
Sessions 2, 3 & 4  – Prerequisite: Day 1. Adjust. Enhance. Practice. Refine. Experience. Shift. There are adjustments to your home practice, a group meditation and also new experiences during each session. PERSONALIZED enhancements are made to help you to gain the most from your home meditation practice based on YOUR LIFESTYLE and where you are in YOUR PERSONAL JOURNEY. Discover what to do in YOUR real-life at home, work and other situations to be consistent with YOUR PRACTICE and to receive ongoing benefits. Learn what to refine in YOUR  daily practice so that it works for YOU. Experience YOUR life in a calmer, happier, healthier and heart centered way…Notice shifts in stress levels, consciousness and different levels of awareness as they occur. (more)
South Florida Meditation Classes. Meditation Workshops and Mindfulness Workshops for Boca Raton, Parkland, Coral Springs, Coconut Creek, Delray Beach, Highland Beach, Boynton Beach, Palm Beach Gardens, West Palm Beach, Jupiter, Pompano Beach, Deerfield Beach, Fort Lauderdale, Aventura, Miami, all South Florida and throughout the United States.