Reduce Stress, Gain Clarity, Boost Performance
Meditation, Mindfulness, Wellness Programs
Contact Us: 866-377-7930
Why consider Meditation and Mindfulness? Stressed? Overwhelmed because everything is in a constant state of change? Too much on your plate and still trying to figure out how to do it all? And to do it well? Are you feeling drained?
Would you like to be more intuitive, more positive and have more energy? Have you or your employees been striving to feel more inspired and excel at work while struggling to find more joy in your personal life too? Powerful programs to connect to your own inner wisdom are offered in South Florida, Boca Raton, Miami, Aventura, Fort Lauderdale, Palm Beach and throughout US an UK.
Contact us 866.377.7930 or online.
CORPORATE & PRIVATE ONGOING
NEXT GROUP MEDITATION PROGRAM BEGINS FEBRUARY 11: CONTACT US TO APPLY
Experience Powerful Personal & Professional Transformation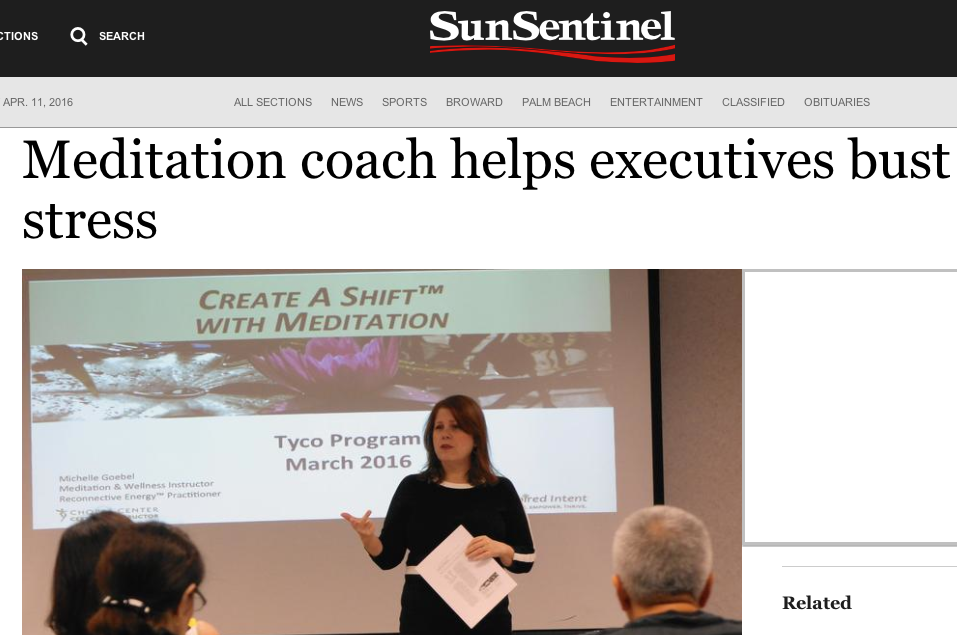 Inspired Intent offers Meditation, Mindfulness and Wellness programs that help you to Balance, Empower and Thrive in your professional and personal life. High impact Create A Shift™ and Activate Your Inner Power™ programs deliver tangible results to reduce stress, gain clarity, increase intuition, improve wellbeing, boost performance, improve memory and productivity. Discover more grace, ease and joy in your life! Michelle Goebel, Inspired Intent's founder and Certified instructor, has 25 years of meditation, mindfulness, team building, wellness, and energy work experience.
Contact us 866.377.7930 or online.
CORPORATE & PRIVATE ONGOING
NEXT GROUP MEDITATION PROGRAM BEGINS FEBRUARY 11: CONTACT US TO APPLY